Exterior Drainage for Basement Waterproofing
Your yard should be a flood-free, clean and open space for you and your family. Atlas Restoration aims to help you enjoy your lawn to the fullest with exterior drainage services such as French drain installation. Our drainage contractors have tackled countless drainage problems and water accumulation issues in all kinds of yards in the Chicago area. We know the importance of your yard, which is why we offer the following services and solutions:
Burying gutter downspouts
French drain installation
Trench drain installation
Burying sump pump discharges
Yard water solutions
Flooding yard solutions
Drywell installation
Window well drainage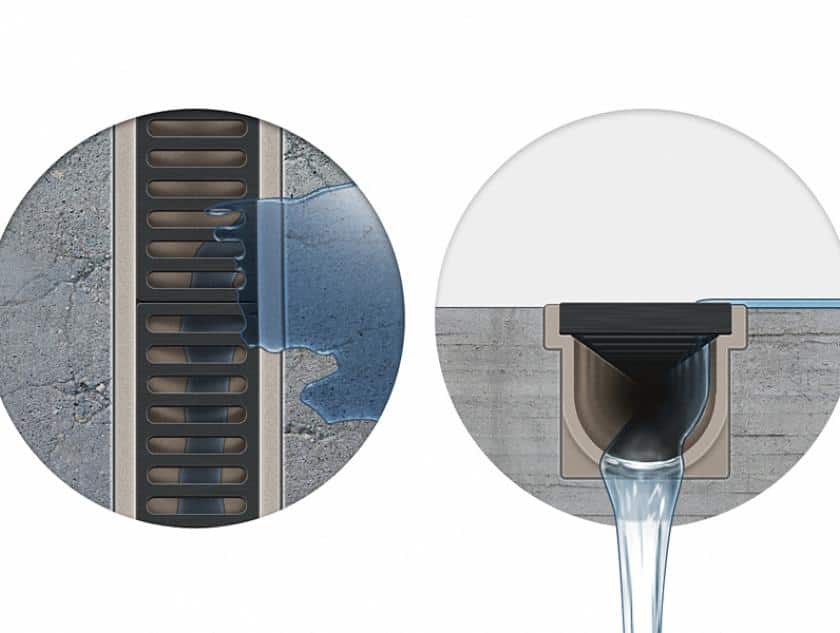 What is a French drain system and how does it work?
A French drain system, sometimes referred to as a trench drain or a weeping tile, is a narrow trench that can be filled with gravel or rock and contains a pipe and rigid drain tile to intercept and divert subsurface water to a better, safer location. This system is ideal for removing excess water below the ground surface in flat yards. Flat yards with no slope are at a disadvantage when it comes to water as the movement of water through the earth is minimal and heavy rainfall often causes pooling or flooding in the yard.
A French drain system intercepts and diverts this groundwater through its trench and deposits it where you want it, such as a rain barrel or municipal storm drain.
Trench drains as a basement drain system
French drains are not only useful if you have a flat yard or a particular low spot with poor drainage - they provide relief for those who have basements that admit water through the foundation as well. Essentially, this groundwater presses against your foundation until it leaks through and you end up with a damp and musty basement. A trench drain allows water near the foundation to be rerouted and deposited elsewhere. 
If you have noticed your basement is wet despite otherwise adequate outdoor drainage, it is possible to install a trench drain for your basement. Installation typically includes cutting a trench in the basement slab along the perimeter of your foundation and laying down pipe within the trench. Finally a sump pump is put in to move water from the interior to the exterior of your home. The installation is essentially the same whether you're putting a French drain system for your basement or your yard - the trench is dug with a slope in the direction the water needs to go and the rigid pipe is laid.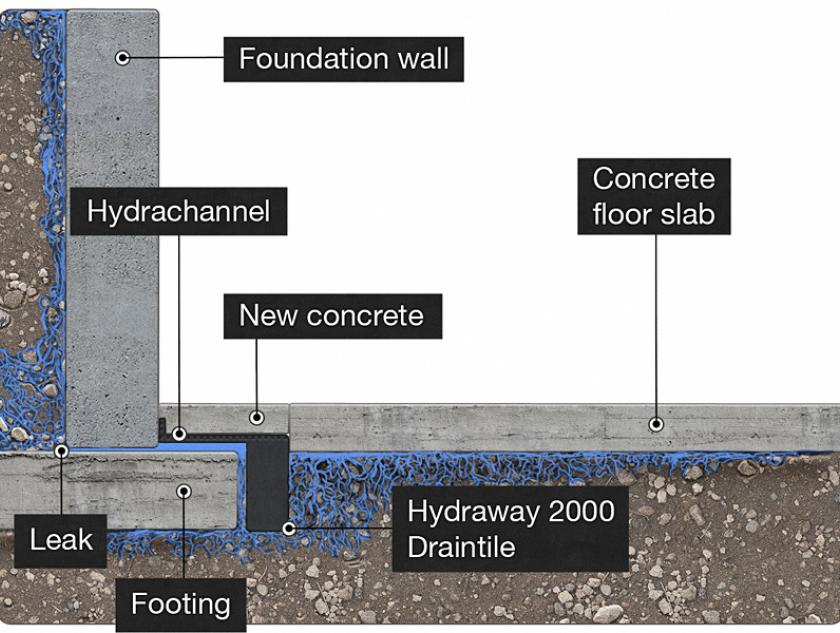 Call Atlas for a free inspection in Chicagoland!
Atlas Restoration's team of drainage contractors will carefully examine your yard's characteristics, including its slope, soil type and proximity to your home. We will then determine how to effectively restore your yard and avoid flooding. If you need drain installation in the Chicago area, call the drainage contractors at Atlas Restoration today.